Phew, I just finished reading
Double Eagle
today. By Dan Abnett. So I basically finished the Founding and the Saint, plus
Titanicus
and
Double Eagle
. There's still the Lost and the Victory, which I'll try to get through as soon as possible.
Even better, I found out that there's a sequel to
Kingsblade
by Andy Clark.
Knightsblade
, which features good old Luk Kar Chimaeros. YAY!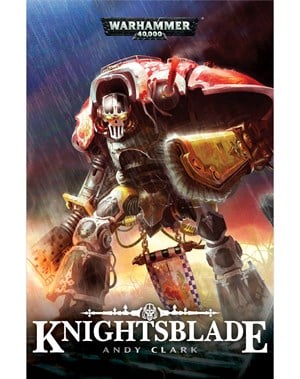 I'm going to buy that soon. First I'll finish the Gaunt's Ghosts series, then I'll proceed to buy
Warmaster
and that Mkoll short story, along with
Exodus
,
Knightsblade
and the Imperator Titan novel that's due to be released soon. If I have money, I'll get the Thousand Sons stuff like
Battle of the Fang
and perhaps that Inquisitor guy Czevak in
Atlas Infernal
and
Necessary Evil
. We shall see.
For the Emperor!