Adeptus Mechanicus and Astra Militarum/Imperial Guard "Wiki"
Ave Omnissiah!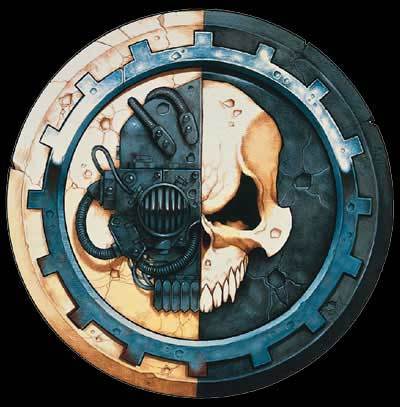 Incidentally, my blog also serves as a sort of "Wiki" for the Mechanicum during the time of the Horus Heresy (30K), the Adeptus Mechanicus and to a smaller extent, the Imperial Knights and the Imperial Guard...I mean Astra Militarum. I will endeavor to expand and construct new posts and articles on them. Feel free to comment, criticize and advise changes in the comments.
These posts will be about fluff, unit analysis and "tactics" similar to that of 1d4chan, but obviously I suck at it, being an amateur, so go read 1d4chan instead. But in the fluff sections for the 40K articles, I will include my own personal fluff regarding the Draconis system such as the Knight House Yato in Draconis III, the Astra Militarum regiment trained there, the Draconian Armored Defense Force, and the Forge World of Draconis IV with its Mechanicus priesthood and Skitarii legions, and perhaps the Titan Legion, Legio Gojira.
Mechanicum (30K)
Adeptus Mechanicus
Skitarii Tactics (under construction)
Cult Mechanicus Tactics (under construction)
Astra Militarum/Imperial Guard
Astra Militarum/Imperial Guard Tactics (under construction)

Wednesday, April 19, 2017